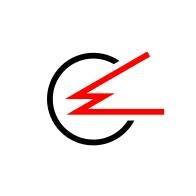 In Berlin there are several collectives and counseling, covering many different topics: housing right, racism, gentrification, nazi. Among them there are migrant collectives.
We like to take the migrants perspective in a topic that is often neglected: the labour rights.
Migrants often don't know even their basic rights or they simply have doubts, they don't dare to ask or are in a borderline situation where they cannot ask. They would like to fight back but they simply lack the instruments, like language.
Since May 2016 we offer a monthly legal counseling that fullfills all these needs.
The counselling are usually the second thursday of the month, but  check the calendar (on the right column) or our FB page. Every time a labour lawyer will be present, to provide answer to work-related issues. Come with any question you may have about your contract, your relationship with the company, unclear cases, your dismissal, or any other question.
The counseling is usually collective (we sit and discuss together), but can be personal and anonymous.
The counseling is obviously free of any cost.
Translation is provided in English, Italian, Spanish and French. Sometimes also Greek, Polish and Hungarian, but ask first 🙂